What's going on in the world of office space right now?
Our working world is changing rapidly: being present in an office is progressively giving way to hybrid models of working from home and remote work. Increased digitalisation is ensuring that more and more processes are decentralised. The classic office situation where employees are present from 9 a.m. to 5 p.m. five days a week does not match today's demands. Young talent in particular is often not willing to settle for a stationary work environment. So, employers are deliberately considering flexible models which can also lead to increased productivity. Companies that not only embrace this development, but even shape it, consistently open up new opportunities in the market.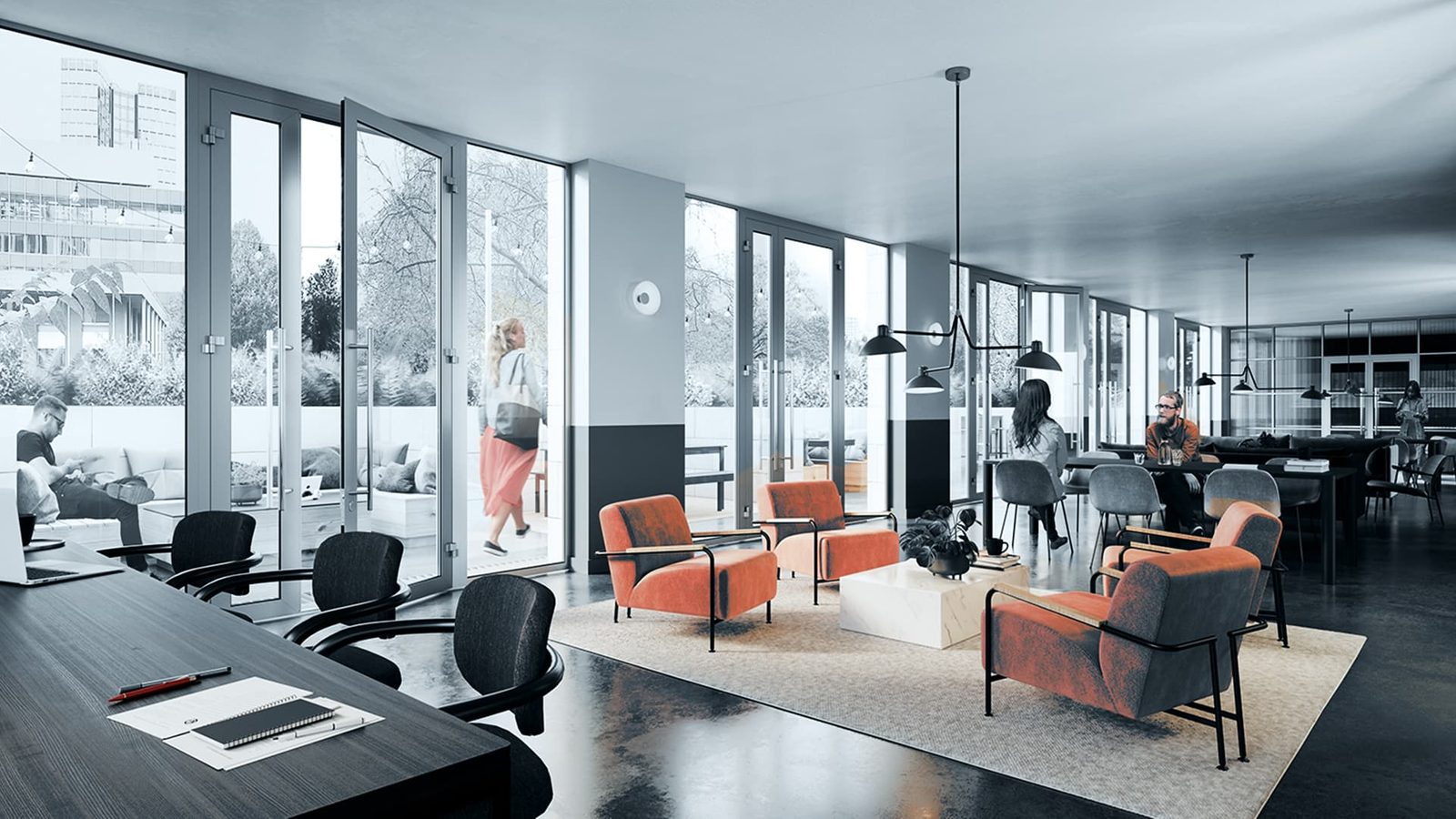 We analyse your requirements, develop a targeted strategy on how to encourage active collaboration among your employees in a professional manner and provide you with intensive support in finding the right office space.
This is our business
Companies must be able to rely on experienced advisors and our structured approach to a search alongside a targeted market analysis enables us to identify the right options for our clients. Particularly in an international environment, advisory mandates make sense, especially when it comes to deciding on a location. We have been at home in the real estate market for many years and by observing the dynamics intensely we recognise patterns and are thus able to anticipate developments.
We have built up trusting relationships with property owners and flex office providers in the international real estate sector. We keep an eye on all availabilities and conditions around the clock and attach great importance to maintaining our high-calibre network. This is how we bring transparency to a rapidly growing market. Transparency from which our clients profit directly.
Become part of the new flexibility
The hybrid working world presents companies with enormous challenges: How do I organise collaboration amongst my employees at different locations; working from home and in the office? What are my needs today? Tomorrow? And the day after? How can I scale my office capacities and adapt to the different requirements? Right now, companies are struggling more than ever with long-term decisions, so it is necessary to rethink rental strategies in many ways. We understand this very well.
Through extensive discussions with globally active corporates, we have identified an immense need for professional advice. This is exactly where we come in, offering companies office solutions that give them the flexibility they need for their dynamic day-to-day business. We are able to negotiate the most attractive offers and, as the interface between interested parties and landlords, ensure that contracts are drawn up professionally and without conflict.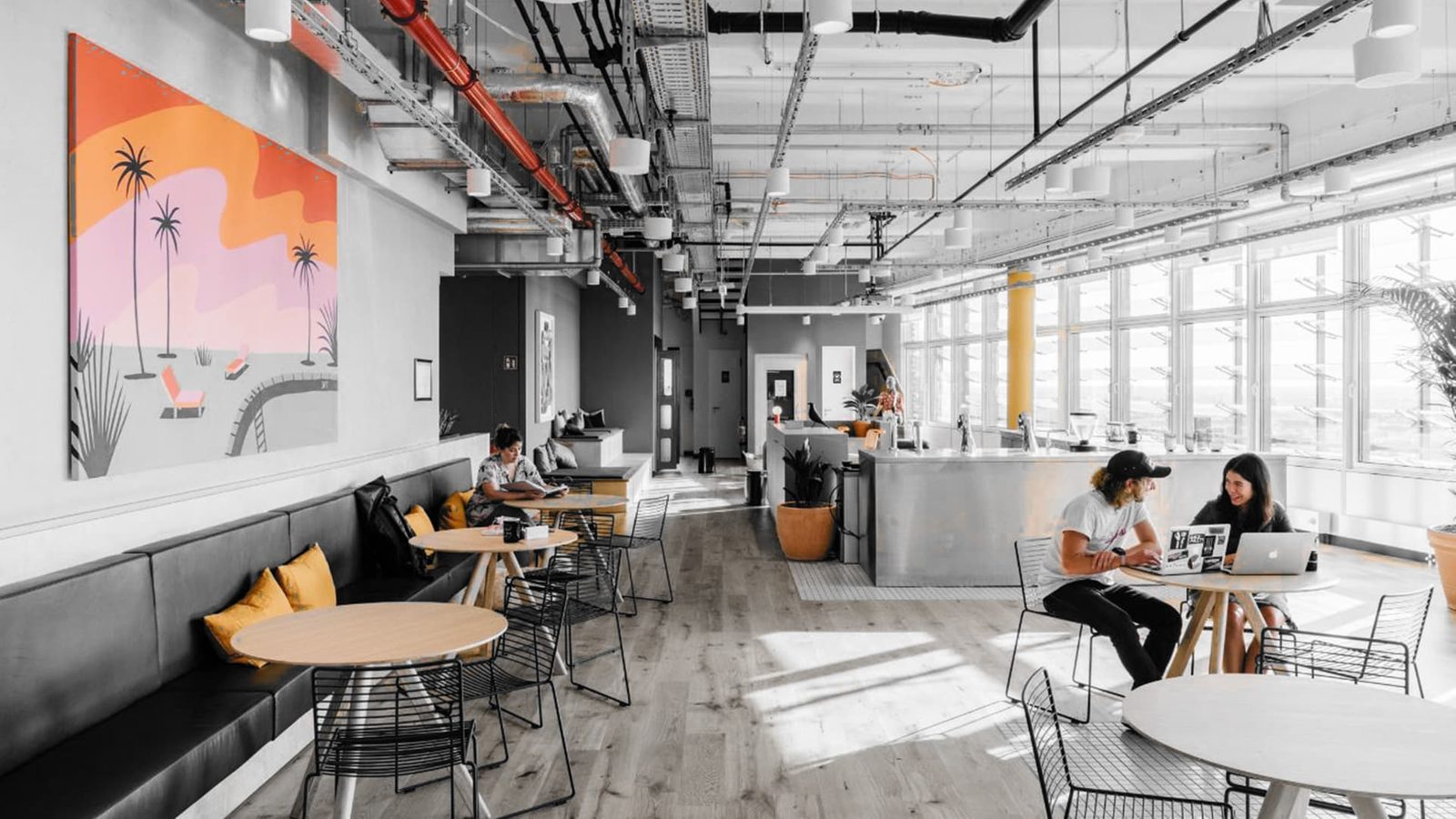 It is time to rethink inflexible rental strategies. We take a conflict-free position and support companies as independent advisors in the new world of hybrid work to prepare them for the future.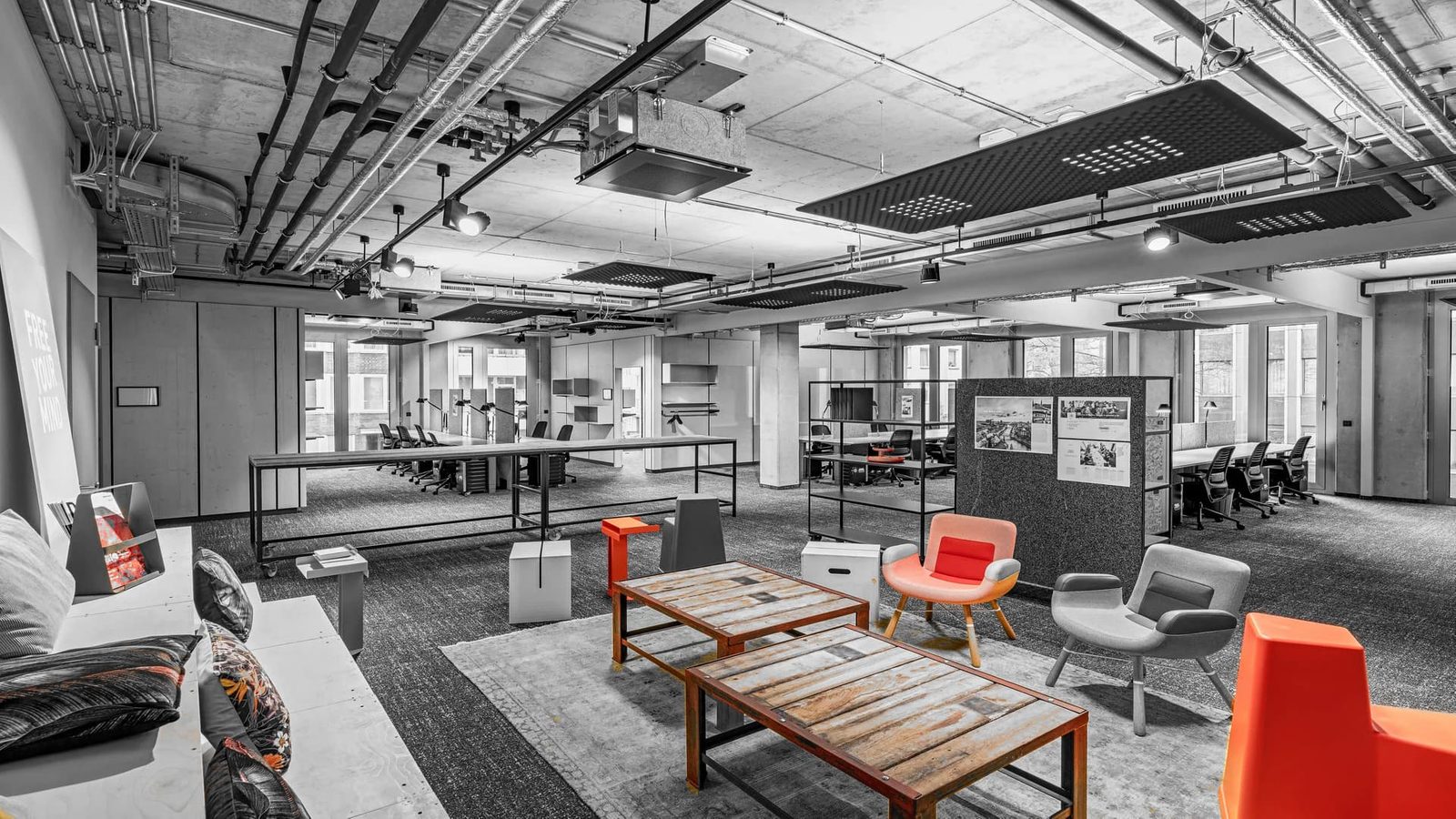 Our uncompromising professionalism, high service standards and the trust placed in us make up our good reputation.
We stand by your side
In a highly dynamic environment, it is imperative to have a reliable anchor. We have made it our business to support companies on their way into the world of hybrid work. A path that is important and right. A path that enables your decision making, supports you taking action and allows you to achieve success in your market.
We are aware that you have the highest expectations of yourself. You can be sure that we do too. You can rely on us to deliver on our top priorities: speed, quality and transparency.
Your #1 Flex Office Solutions team
Finding your ideal customized corporate flex office solution – no matter whether, for instance, in Berlin, Frankfurt, Munich, Vienna, Zurich, Amsterdam, Paris, or London – can be easy when you have a global real estate consultancy like AllOfficeCenters looking after the best interests of your business and team. Our team has a proven track record in helping global corporations transform their office space strategies, reducing their real-estate overheads, and delivering a consistently high standard each time.
AllOfficeCenters guarantees insightful support every step of the way, assistance with contract negotiations, and competitive office space prices – as part of our rapid and responsive FREE brokerage service.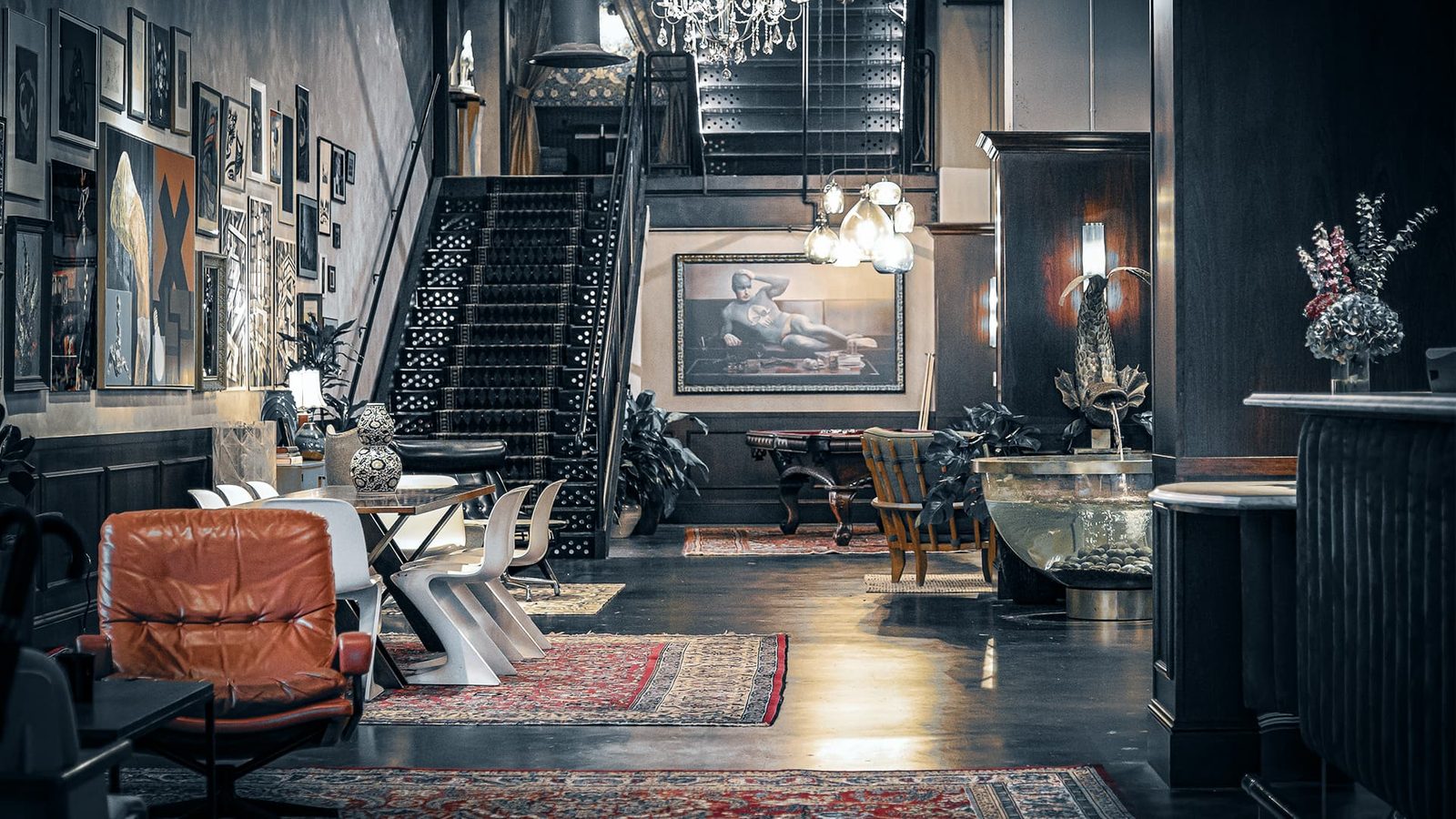 We help global corporations transform their office space strategies, reducing their real estate overheads and delivering a consistently high standard each time.
Contact us for a free consultation
Speak directly to an expert
Streamline your search by telling us exactly what you need and we'll match your needs with the best options.
CALL +44 20 8017 3160