Your #1 Coworking Advisor
100% commission-free
AllOfficeCenters offers a rapid & responsive service that won't cost you a cent.
Insightful expert support
Our experts help you every step of the way & stay by your side even after you move in.
Customized workspace
We'll tailor a flexible office solution that suits your business & budget.
Inspiring Coworking Space for teams of all sizes
We understand that each business has individual workspace needs, and those needs are often unique to each team or even each employee. That's why more and more companies are turning to flexible concepts like coworking as an office space solution.
With our huge international network of partners and extensive experience in leasing flexible office space, we will not only locate the perfect location but we'll also help you tailor an entire coworking solution to match your work style, business goals, and budget. With AllOfficeCenters by your side, there's no easier way to find the ideal coworking desk near you or anywhere in the world.
Rent Coworking Space, everywhere
Millions of people across every industry, from companies of all sizes, take advantage of the many benefits that come with a shared workspace. They set their own hours, choose to work collaboratively or alone in their private coworking office and enjoy a range of added extras like fitness facilities and networking events at the end of their day. And this way of working has never been more popular.
Coworking membership gives you access to beautifully maintained offices, in a creative atmosphere, with great infrastructure, all over the world. No matter where you're looking for desks – be it in a German city like Berlin, Munich, or Frankfurt, be it in a global hotspot like London, Paris, or New York – we'll find a proper solution for you.
The wide range of options in Coworking Environments include: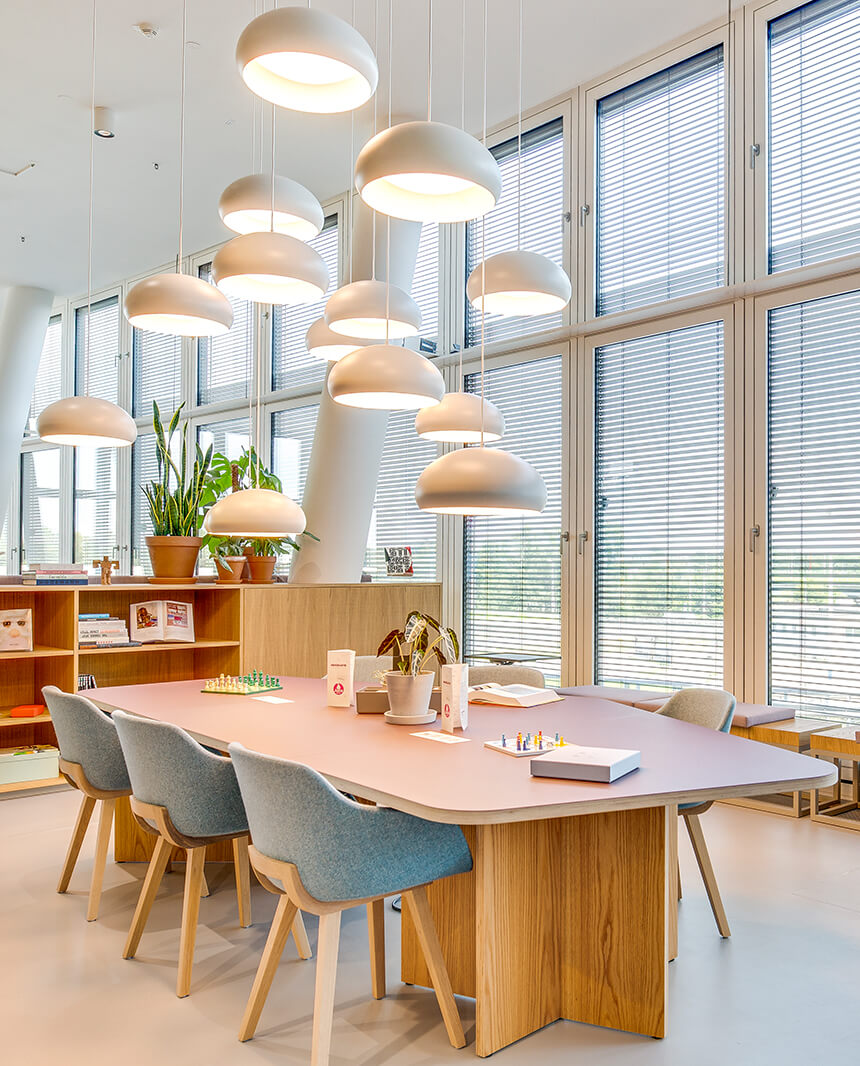 Why millions of companies worldwide choose Coworking
More than 'just' Shared Office Space
Fundamental changes to the way we work and do business mean that the office as we once knew it, a place to get work done, now plays a much more important role in a company's strategy. It can serve as a tool to attract talent, strengthen the corporate image, and boost productivity for example.
That's why coworking is no longer simply considered a 'trend' for freelancers and start-ups but has become a default office solution for growing SMEs and global corporates wanting to benefit from the dynamic working environment that coworking space provides.
In fact, the term 'coworking' itself has evolved from once being associated with open-plan, casual workspace to now encompassing a broader notion of what the modern workplace should provide. With so many different design concepts, amenities, and locations available around the world, knowing which coworking center is the best fit for your business can be difficult to recognize.
At AllOfficeCenters however, we make it our business to know the ins and outs of all coworking spaces so you don't have to guess. Whether you're looking to rent a hot desk for a day or an entire coworking floor for your staff, AllOfficeCenters will streamline your search – at no cost to you.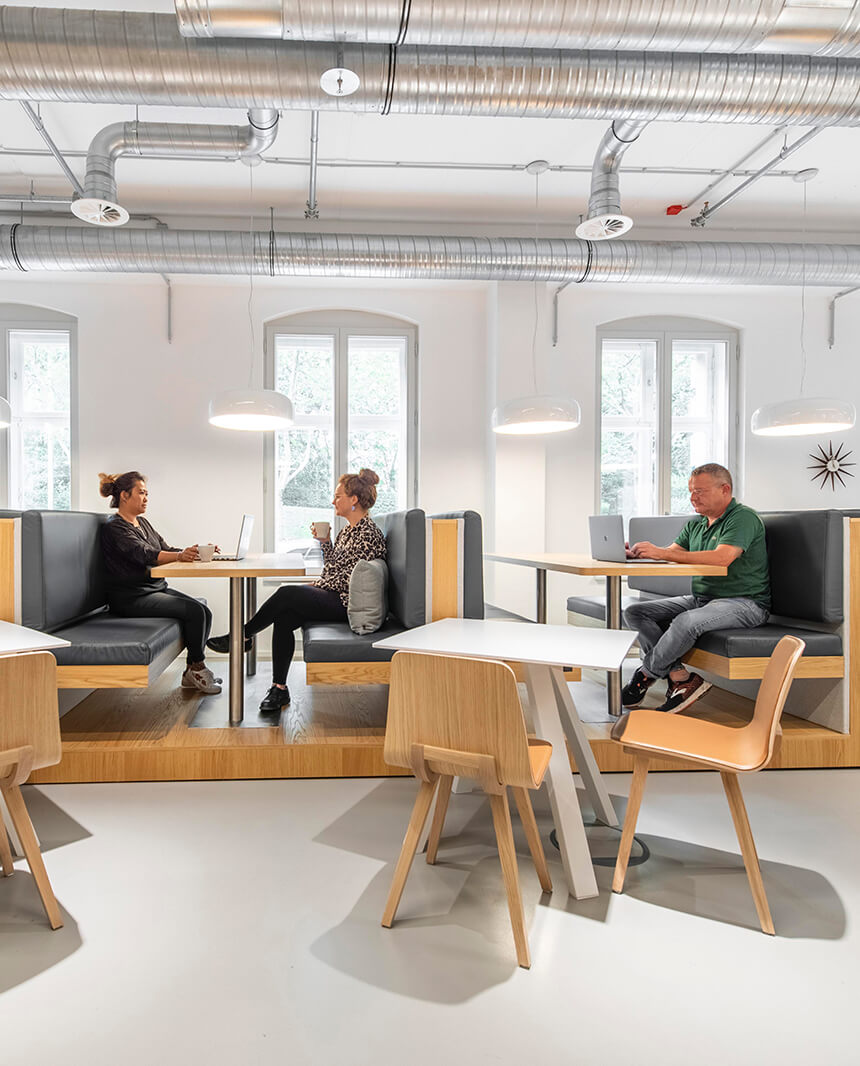 Your guide to finding the ideal Coworking Space
Finding coworking workspaces worldwide can seem like a daunting task, but it's what we're passionate about. We make it our business to know the ins and outs of all coworking spaces so you don't have to guess. Our network of international partnerships has been built up over a number of years, so we're always aware of a huge variety of shared office spaces, all over the globe, as soon as they're available – or before.
AllOfficeCenters comprises a team of dedicated flex office experts, who will ensure your access to exclusive rental prices AND handle the contract negotiations on your behalf – keeping your costs low and saving you time. Best of all, our work is free to you!
No matter where you become a Coworking Member, the advantages of Shared Space Solutions include:
Available at short notice

Ability to scale, at a pace that suits you

Huge choice of global locations

Fully furnished

Full flexibility: you choose the amenities you need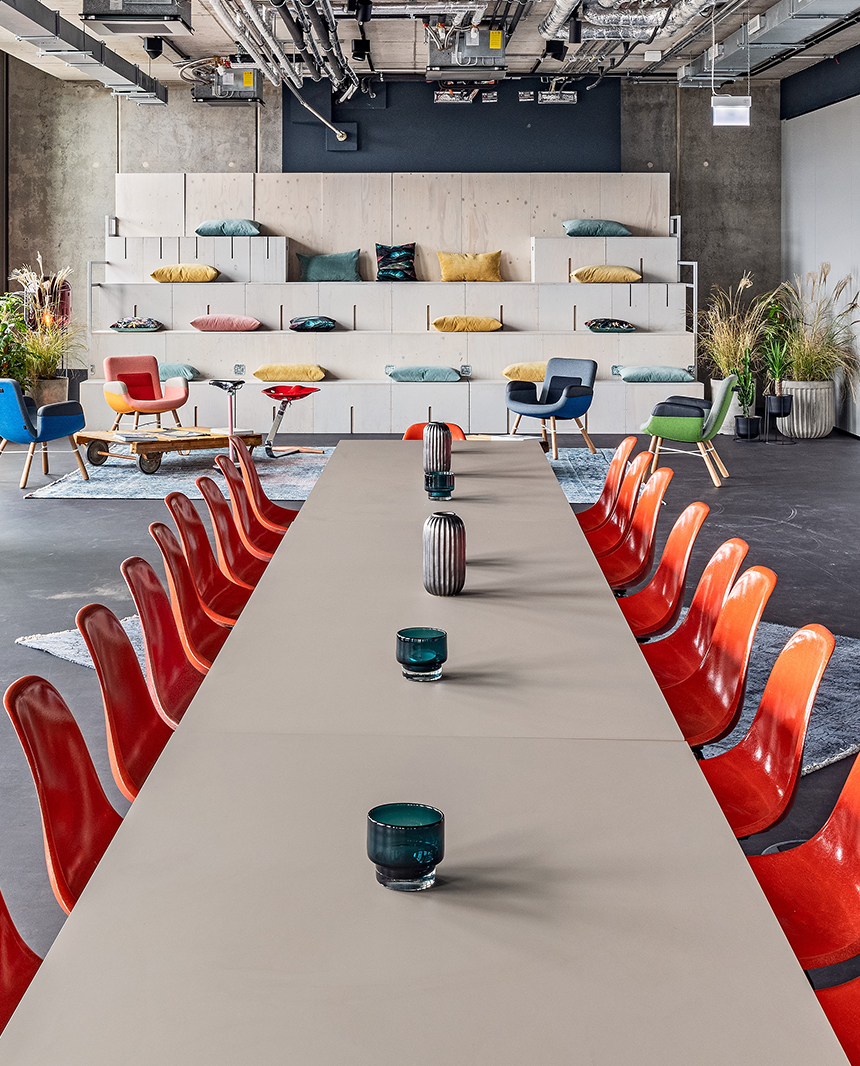 It's our business to know the ins & outs of all coworking spaces so you don't have to guess
AllOfficeCenters
By the Numbers
Rent Coworking Space solutions that match your budget
Taking your business to the next level isn't easy. There's a lot to manage. But you don't need to do it without support. Our friendly team is on hand to really understand your business, objectives and, of course, your budget.
And because we're real estate experts, so you don't need to worry about the contract negotiations, we'll make sure you get the best possible price. Our global network of coworking companies guarantees you'll find you the ideal flex office space, wherever you're located, or want to be. That's why we're your number one partner in coworking.
So, whether you're a freelancer, small business, or representing an international corporation, we'll transform your needs into a solution.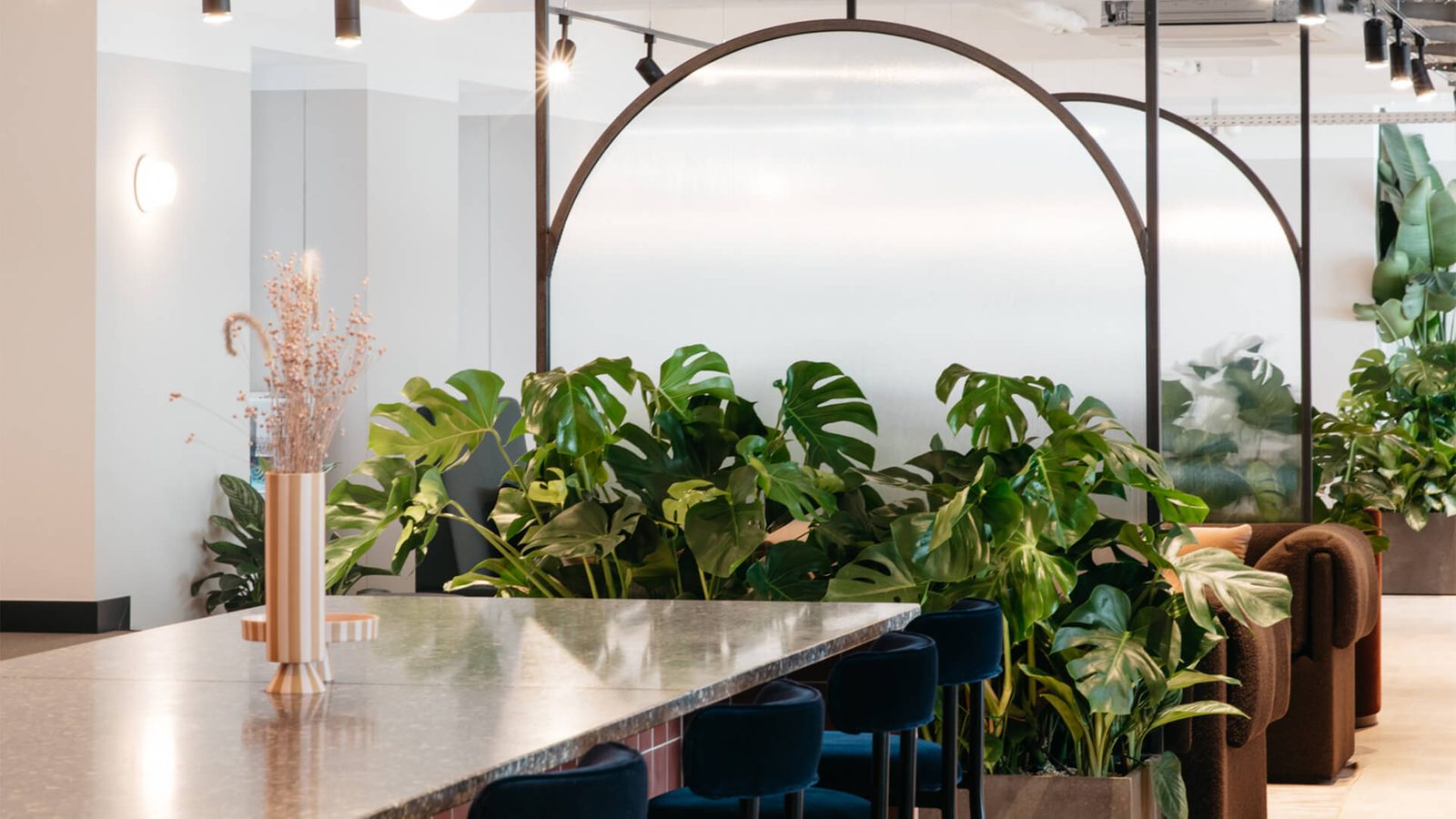 Contact us for a free consultation
Speak directly to an expert
Streamline your search by telling us exactly what you need and we'll match your needs with the best options.
CALL +44 20 8017 3160